Welcome To Milestones

Milestones In Home Care, Inc. is an RN-owned and operated, licensed home care agency providing Registered Nurses, Licensed Practical Nurses, Home Health Aides and Personal Care Aides to patients in the home care setting. We specialize in pediatric private duty nursing care, serving families in Nassau, Suffolk and Queens Counties.
Starting in 2023, our nursing services are getting a digital boost!
The future of health care is coming to Milestones! ('click' to view our statement)
Read all about the advantages we'll be implementing through AlayaCare.
A Patient Care Coordinator and Nursing Supervisor are on call 24 hours a day 7 days a week.
If you require assistance with your insurance coverage or any other resources, we'll be happy to assist you in any way we can.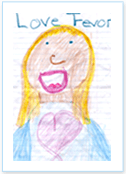 We're Hiring Nurses for Immediate Placement!
We are currently hiring RNs and LPNs for pediatric cases in Nassau and Suffolk counties. Day shifts, school cases, and night shifts immediately available.
Join our team of dynamic pediatric nurses, providing care for our very special patients!
Offering competitive salaries, 401K plan, Aflac, and health insurance.
Click on this popup to launch our online form, or call our office 516 293-0051 to schedule an interview or for more details.
We look forward to hearing from you soon!